The Balanced Pet Vet provides a range of services intended to maximize each pet's quality of life. For the convenience of both pet and owner, most therapies are delivered in your home.
For more than 2,000 years, acupuncture has been used to help balance the human body to ward off illness, address pain management, and increase quality of life. In veterinary medicine, acupuncture is used primarily in the treatment of arthritis, inflammatory issues, illness, to reduce the side effects of certain medications, during hospice care, and for an overall balancing of the body to maintain health.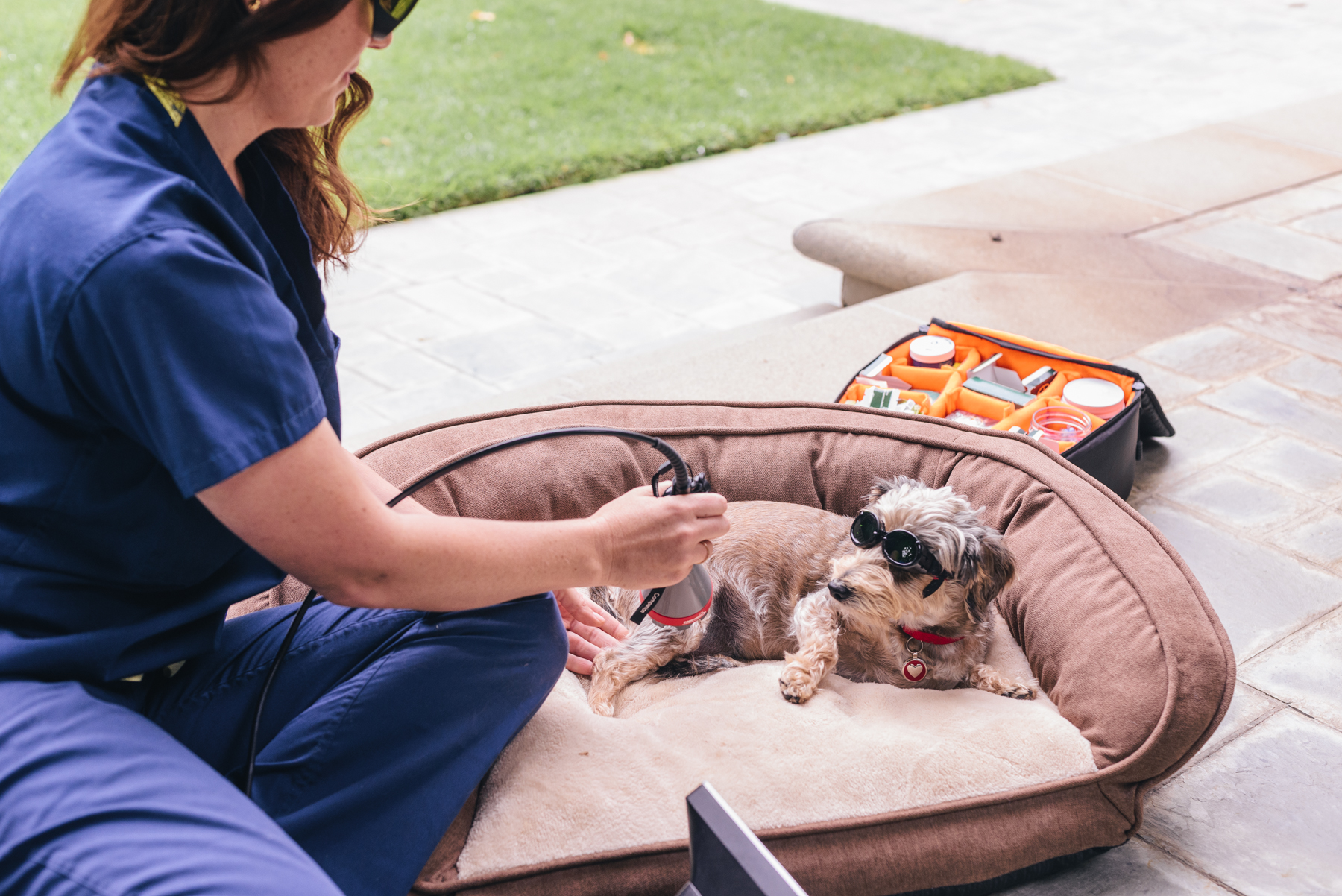 Cold Laser Therapy helps with cell regeneration, decreases inflammation, assists with both acute and chronic pain, and increases perfusion and blood flow to specific areas. It works great as a standalone treatment or in conjunction with acupuncture.
The Dr. Tori also provides advice on diet, herbal remedies, and supplementation, as well as essential oil and massage therapies.